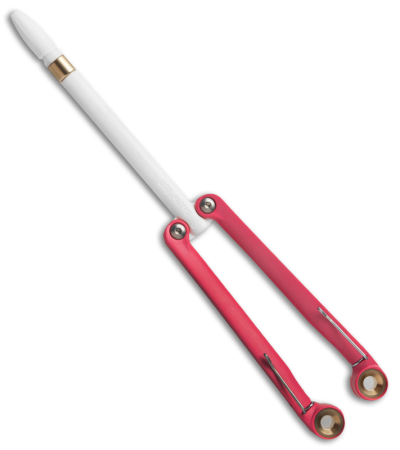 Sometimes you want to practice your butterfly flipping skills but you can't carry your butterfly knife on you. Times like these are perfect for whipping out your Spyderco BaliYo. It provides you with everything you need to flip to your heart's content without worrying about legality or nicking your knuckles.
Something that's awesome about the BaliYo is that it comes with an instructional DVD that teaches you six basic tricks. So, if you have never flipped a butterfly before, the BaliYo is still a great option and can help you get flipping easily.
The BaliYo is 4.5 inches tall and weighs 1 ounce, so it's compact and easy to carry wherever you're going. It's great for flipping, but it's equally amazing for writing. It has the ability to write underwater, in the freezing cold, in the boiling heat, and at any angle—including upside down. If that's not something you want in your pen, it should be.
Get your Spyderco BaliYo from Grindworx!