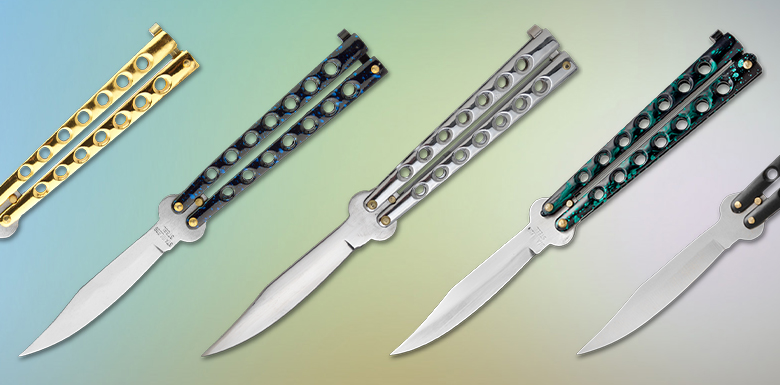 Are you looking to get into balisong flipping? You might think it's necessary to drop huge bucks on a butterfly knife, but that's simply not true. Read on to get all the details on the Grindworx favorite, bestselling balisong—the Flick butterfly.
The balisong scene is blowing up right now. Top level competitions like Blade HQ's Bali Comp are popping up all over the world. There are tons of amazing brands upping knife quality and performance to a mind-boggling degree. With most competition-ready balisong brands also comes a massive price tag. Flick goes 180 in the opposite direction. This bali won't break the bank—it's not $100. It's not even $50. This knife runs less than ten bucks!
So what does a budget butterfly knife get you? This is the perfect starter flipper. Use this knife to learn some basic tricks, or give one as a gift to a buddy. Know a kid that likes bottle flipping, yo-yos, and fidget spinners? Upgrade their life with a balisong from Flick!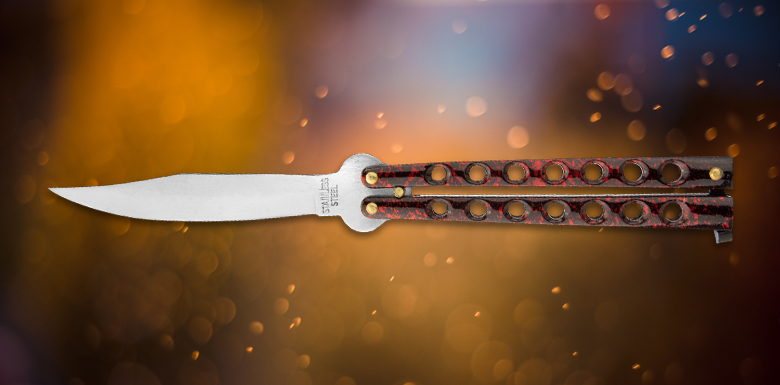 I bet you're wondering about the quality of these knives. Can you get a good flipper for less than the price of a value meal from a fast-food restaurant? It might surprise you that these balis are sturdy, durable, and well weighted. You can learn to flip with confidence without the fear of damaging a $200 knife.
There's a saying in the photography world that applies well to butterfly knives: folks say the best camera is the one in your hand. There's no value in expensive gear if you leave it at home, and bali life is much the same. Pick up a few of these—throw one in your knife roll, bugout bag, and glovebox.
Need more convincing? Here are some Flick butterfly knife reviews straight from the mouth of folks who already purchased the Flick:

Great to start your collection. Going to buy all colors… nice to have… $10 why not?
—Reginald B.

I use it every day. it is cheap high quality and pretty.
—Ethan H.

Great quality for the price.
—Necula G.

Good stater knife. Flips nice, the pins are much better than screws, a good stater knife, blade is not to sharp I don't mind to much, over all I love this knife I don't have any problems with it at all, good for the price worth for the money.
—Chris A.