I know we already did a post on the Kimura, but it deserves one last look.
If you haven't heard, the Kimura series is discontinued. Before you mourn its loss, though, take comfort in knowing that we've still got a few over here at Grindworx. (Grindworx is Blade HQ's sister site, and it has some pretty great, but still affordable, stuff.)
The Kimura is a great bang for your buck. It gives you some smooth, solid flipping action and it's made in the USA. If you want a balisong that will give you stellar action after hours of flipping without costing you an arm and a leg, consider the Kimura. You'll be happy and so will your wallet.
We have a couple of limited run Kimuras in stock right now—The Kimura IX and the Kimura X.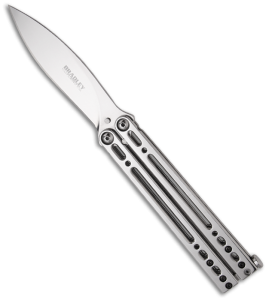 The Kimura IX has a spear point blade with a mirror finish, and it has skeletonized handles made of 410 stainless steel. The overall length is 8.875 inches, and the weight comes to 5.65 ounces.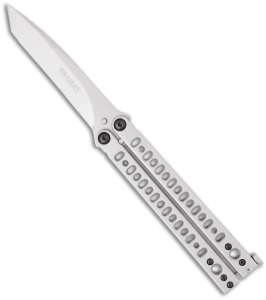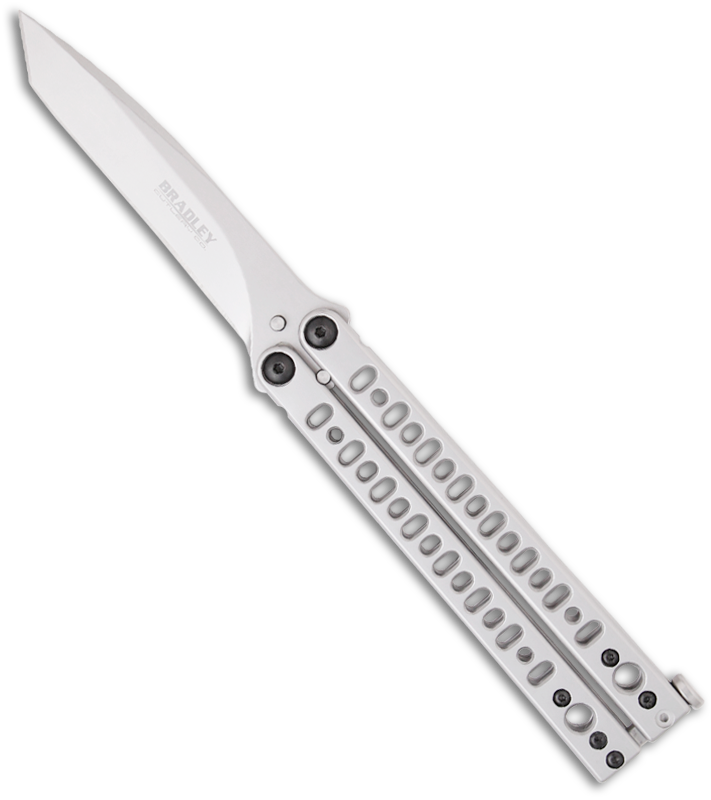 The Kimura X also has a mirror finish and a skeletonized 410 stainless steel frame, but it has a tanto blade. The overall length and weight is the same as the IX (8.875 inches and 5.65 ounces.
One quick thing to note about these limited run Bradley Kimuras: because the series is discontinued, there is no warranty associated with these Kimuras.
Don't miss your chance to get your Bradley Kimura at Grindworx!