Bear & Son is pretty great. The company makes good butterfly knives at really great price points, and Bear & Son balisongs are pretty popular at Grindworx. Since they're so great, I wanted to show you the top 3 best-selling balisongs from Grindworx: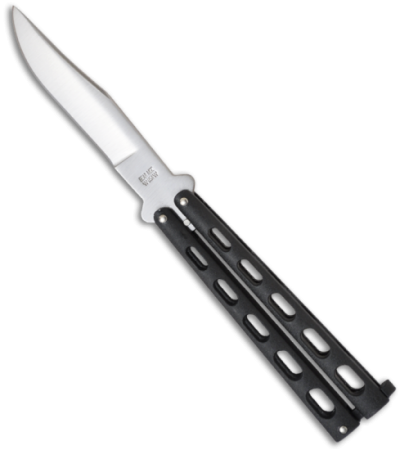 This butterfly has skeletonized aluminum handles that have a tough black epoxy coating. This knife is a bit on the heavy side, but the lightweight handles help cut down on the overall weight. The overall weight of this butterfly is 5.60 ounces, so it's kind of a middle-of-the-road balisong as far as weight goes; it's not super heavy, but not super light, either. The overall length is 9 inches, and it has a 4-inch, 440 steel blade. It also has a single tang pin, which is great because pins are less likely to fall out than screws in butterfly knives in similar price ranges.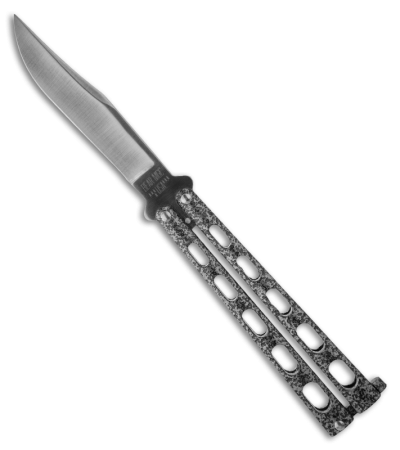 This knife also has an aluminum skeletonized handle with an epoxy coating and a 440 steel blade. It's also the same size and weight as the butterfly you see above, and it also has a single tang pin.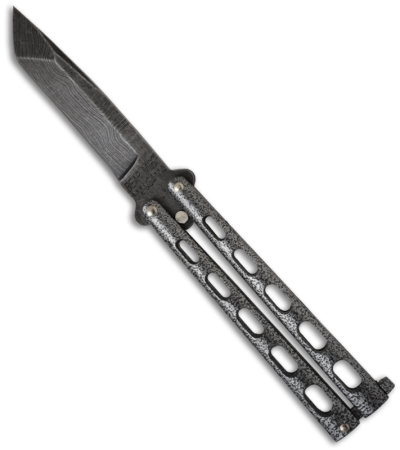 While this butterfly knife is the same length and weight as the previous butterfly knives, you'll notice it has a different blade shape. The first two butterfly knives have clip-point blades, but this one has an awesome-looking tanto. It also has aluminum handles, but the blade isn't made of 440 steel; it's made of Damascus. Damascus is one of my favorite blade materials because it looks awesome. Damascus is basically made up of steels that have been folded together over and over and over again—that's where the sweet patterns come from.
Bear & Son butterfly knives are made in the USA and they offer good quality and great price points. If you're looking to get something a step or two above economy butterfly knives, go with Bear & Son. It's a great way to go to perfect your flipping skills without spending too much of your hard-earned money.
Get your Bear & Son butterfly knives at Grindworx!